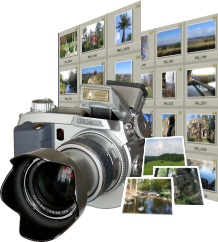 All photos in galleries by Martin Čížek (FX-Man).
My photos mainly contain landscape, nature, scenery, cultural relics and various interesting places of Czech republic.
Experimental galleries contain other photos, for example cuts, abstract and macro. In "gallery controls" are instructions for gallery show.

Used cameras: Minolta Dimage 7i, Canon PowerShot A95, A530, S3IS, A720IS, Nikon D60 and Pentax K20D.
If You intrest about my photos or have any question don't hesitate to contact me, please.
Do not use anything of this photos without my agreement, please.